Discovery Research

Before we ever set pen to paper, we gather as much insight as we can about your organization, your customers, and your competition. We organize all that we've gathered into four categories: brand vision, differentiation, personality, and values. Think of these as the cornerstones of your brand foundation.
Articulate Identity Strategy
We test our learning and assumptions with your team, then write a succinct and inspiring identity strategy. We start here because your identity strategy guides everything we do with your logo, and paves the way for future brand identity development.
Like an internal compass for your brand, your identity strategy is a high-level positioning framework informing identity decisions while aligning design, marketing, operations, culture, and more.
Conceptual Exploration
We explore several hundred concepts the old fashioned way, pen to paper. There really is something about problem-solving from brain to hand that you just can't get on a computer at this early conceptual stage.
B&W Mockups
Top sketch concepts will be rendered on the computer and presented in black and white, applied to real-world mockups. Why black and white? A memorable and enduring logo is more than beautiful, it's intelligent. There needs to be an idea at the heart of it all.
This B&W approach keeps us focused on the ideas themselves, so we can see how they hold up when more tightly rendered, in context of use. Ultimately this helps us all determine which will perform best.
Revisions & Color Concepts
Once we have the right idea, we go to work getting the idea right.
With meticulous refinement of shapes and forms, typography and spacing, and introducing color concepts, we add a new dimension to the logo, while supporting its message.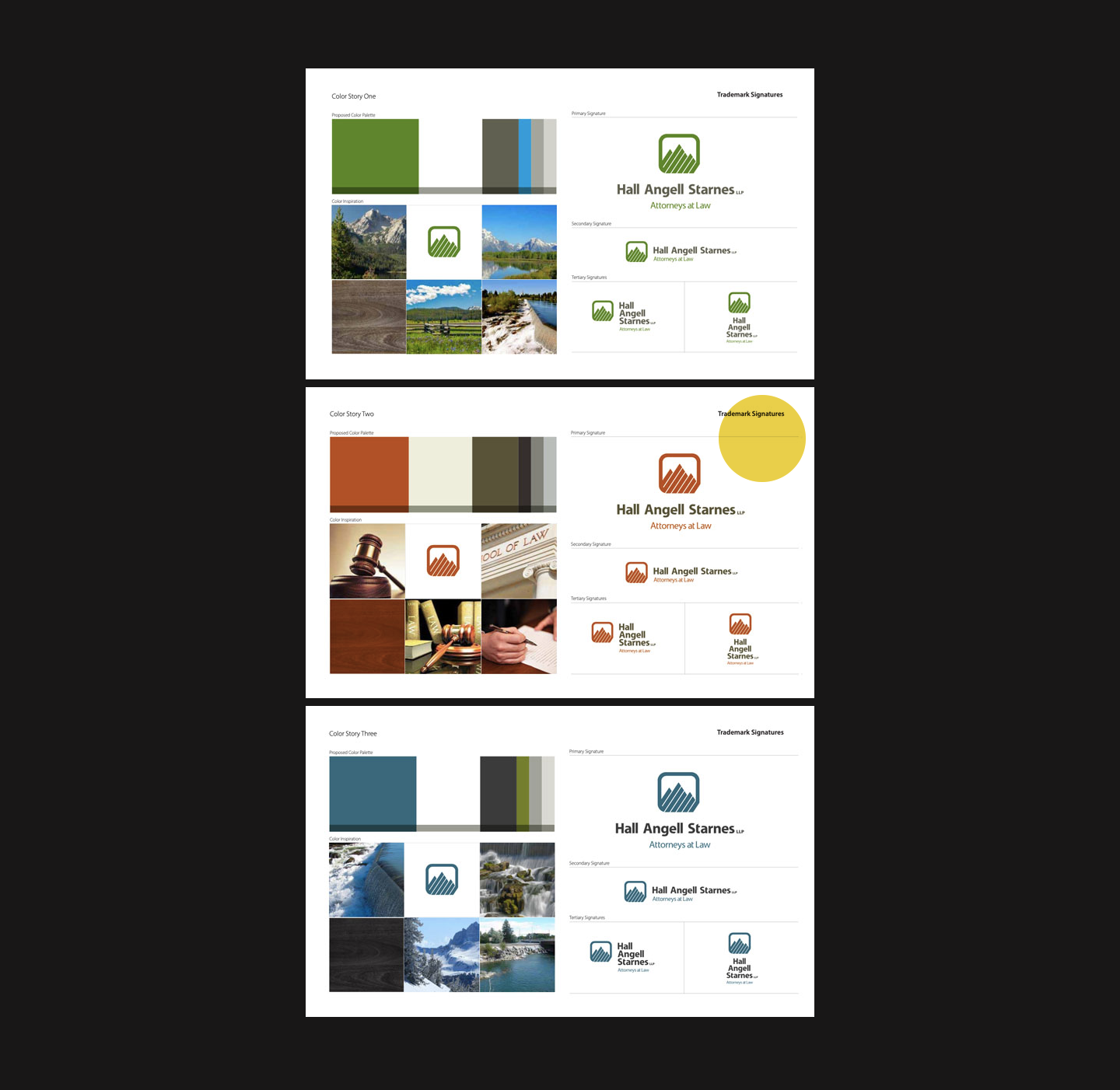 Final Logo
We create a final presentation that brings it all together. The strategic messaging and the refined logo in full color, mocked up on applications that put it to work. We provide a PDF presentation that can be shared with investors, leadership, employees, or other vendors, etc.
Logo Use Guidelines
We document proper use of your new logo to ensure its ongoing performance over time, and to empower creative teams both within and without your organization. Your logo use guide will include rules around logo elements, proportions, color, typography, appropriate clear space, and minimum sizes.
File Organization
We save out all final art files for both print and digital outputs, and we organize them for easy use and sharing with vendors and with in-house and contracted creative groups. 
 ​​​​​​​​​​​​​​